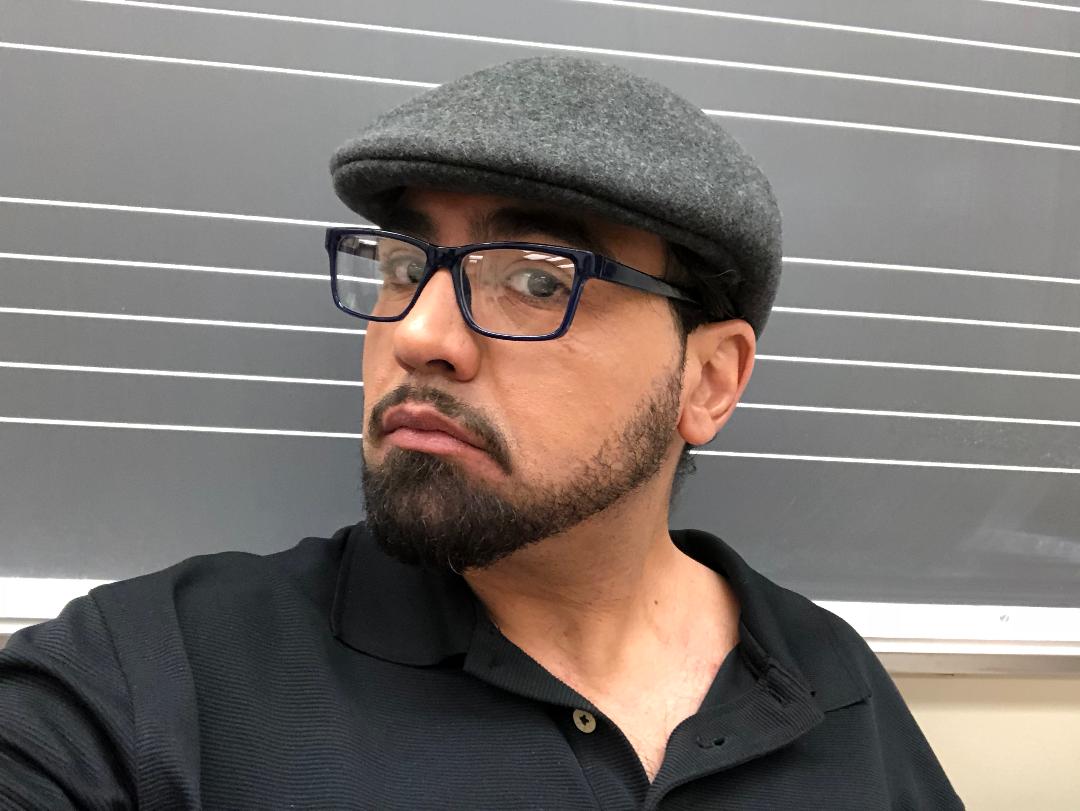 Hello, my name is David Kachalon. and I look forward to working with you on your harmonica journey!
Do you want to learn more about playing harmonica? I have a comprehensive system of curriculum to get you playing blues, folk, pop, and cajun music on the harp fast while having fun doing it. No experience or need to read music is required.
I have lots of study songs and exercises available for all levels of experience. I focus on fundamentals and foundation – using the Tongue Block Method (embouchure) and harmonica breathing techniques to achieve the "big tone Chicago sound." After a solid foundation is established anything is possible.
I am fully authorized to use all Filisko Teaching Materials. I have had lots of success teaching both young children as well as adults up to 89 years old, and I do make sure to keep it fun!
I also allow my students to submit audio/video recordings of themselves playing the material, in between lessons. This gives you almost instant feedback and we can make adjustments much faster. Not all students do this but I highly encourage it.
I hope to see and hear you soon!
David Kachalon is a musician, songwriter, visual artist, and teacher who runs the Continuing Education Harmonica Program at both the College of Dupage and Harper College. In addition, he teaches at the online music-school platform, Tunelark.
David has taught hundreds of players of all ages to successfully play music and have fun on the harmonica. Playing for over twenty years and teaching for over twelve years, David focuses on the Filisko Tongue Block Method and the building of a solid foundation of techniques. He is fully authorized to use all Filisko teaching materials.
David leads harmonica workshops, including workshops at the SPAH convention for the past several years. In addition, he works as a SPAH seminar coordinator. David is also the person behind the SPAH Instragram account Official_SPAH63. He helps as a contributor and content facilitator for the SPAH magazine, Harmonica Happenings.
David started out playing in bands during high school and continues to play with such groups as the Spanish blues band, Azul De Noche; the multi tournament-winning Jug band, Strictly Jug Nuts; the Muscovy Ducks Cajun Harmonica Ensemble; and the Three Kings Harp trio. David also has an acoustic-duo project called, Hal and Dave, but mainly spends his time fronting The Frozen Ground Blues Band that plays covers of Chicago blues standards, as well as original songs.
David chooses to play exclusively with only Hohner Marine Band Crossover and Thunderbird harmonicas.
Harmonica Player
Promoter
InstructoR
SPAH:
Seminar Coordinator
Content Facilitator
Contributing Writer
"When in doubt, inhale."
Joe Filisko
"David Kachalon's Blues Harmonica class taught me more than I ever dreamt possible in a 8 week group class. I was taught how to tongue block, play the train, learn melodies and numerous songs. I couldn't wait for the weekly class and what I would experience next. David offered positive critique in class and encouraged us to send him videos during the week for critique of our practicing before the next class. David is very knowledgeable on the harp, a proficient player, enthusiastic to teach others and such a positive influence in my blues harmonica journey."
Kim Grant
"David Kachalon was born with a harmonica in his mouth. The two are one. He is a gifted musician, and more, a gifted teacher. Watching him teach is as much fun as learning to play harmonica. He has a total passion for everything harmonica – construction, sounds, culture. David finds true joy in passing his love for the harmonica to his students. Learning from David is a gift. He is total positivity, and he makes it all fun. You will find no better teacher."
Paul, Elmhurst
"Beginning Harmonica is an extraordinary learning experience. The major reason it has been so enjoyable is the instructor- David Kachalon. Not only is David an extremely talented musician, but also he is a talented instructor. When I enrolled as a 71 year old, I had no musical training or talent. David's class restored the joy of music for me and taught this old dog new tricks, which is not an easy thing to do at my age! David thoroughly explains harmonica techniques, demonstrates how to execute and accomplish the technique. He patiently works with each student's skill set to help the student accomplish and improve their harmonica playing. Each and every class over my three year journey has brought me new insights and skills. In my opinion, this class is magic."
Dennis Wenk
"David is a truly amazing teacher who makes learning the harmonica lots of fun. His enthusiasm is contagious and he has a heart of gold."
Richard Enguld
"David is a five-star instructor and a credit to the Harper College CE music program. The class is fantastic!"
Paul Kruger
"I was recommended to David as a harmonica teacher by a number of working professional harmonica players.
I started using David's method and went from a jammer that could play with most bands to a player that bands seek out.
I owe alot of my transition to learning from David."
Mark Jaeger
Individual classes online:
recent projects and performances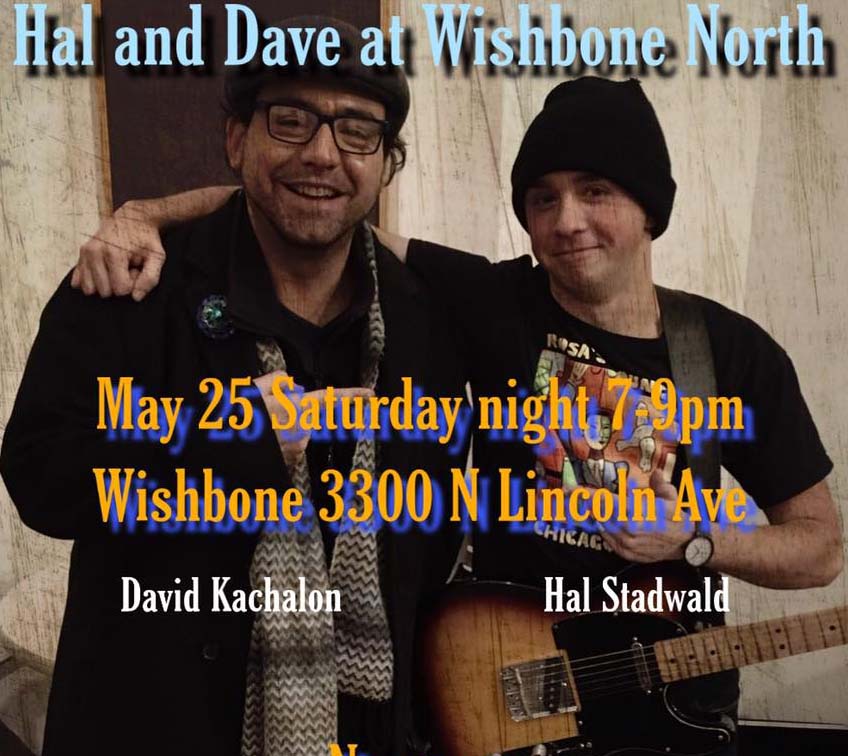 Hal and Dave at Wishbone, Chicago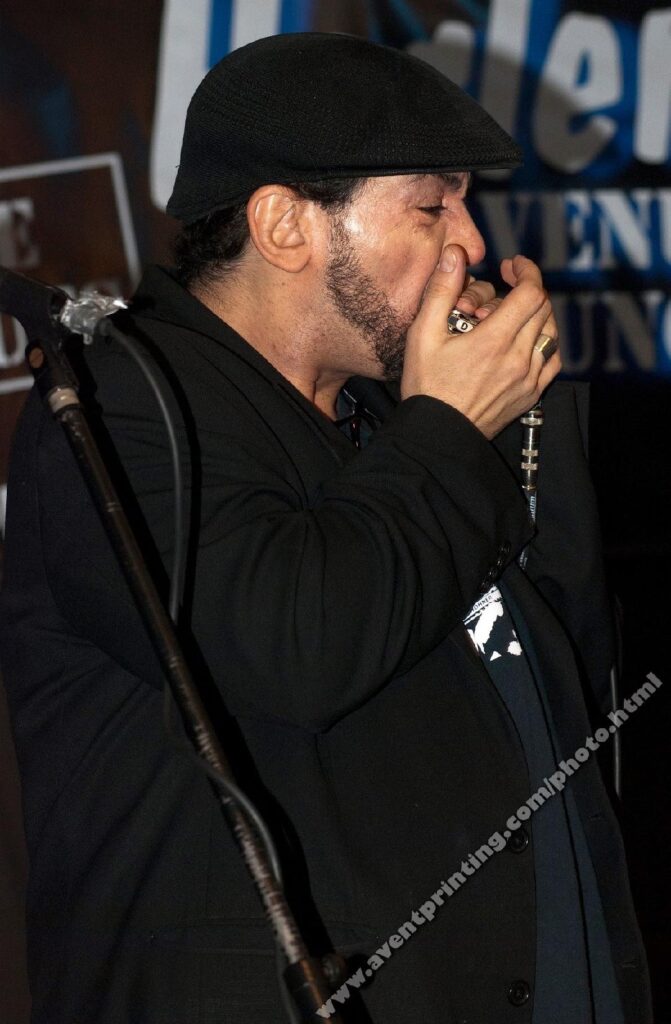 David helping out at the
Harlem Ave Lounge Filisko Harp Party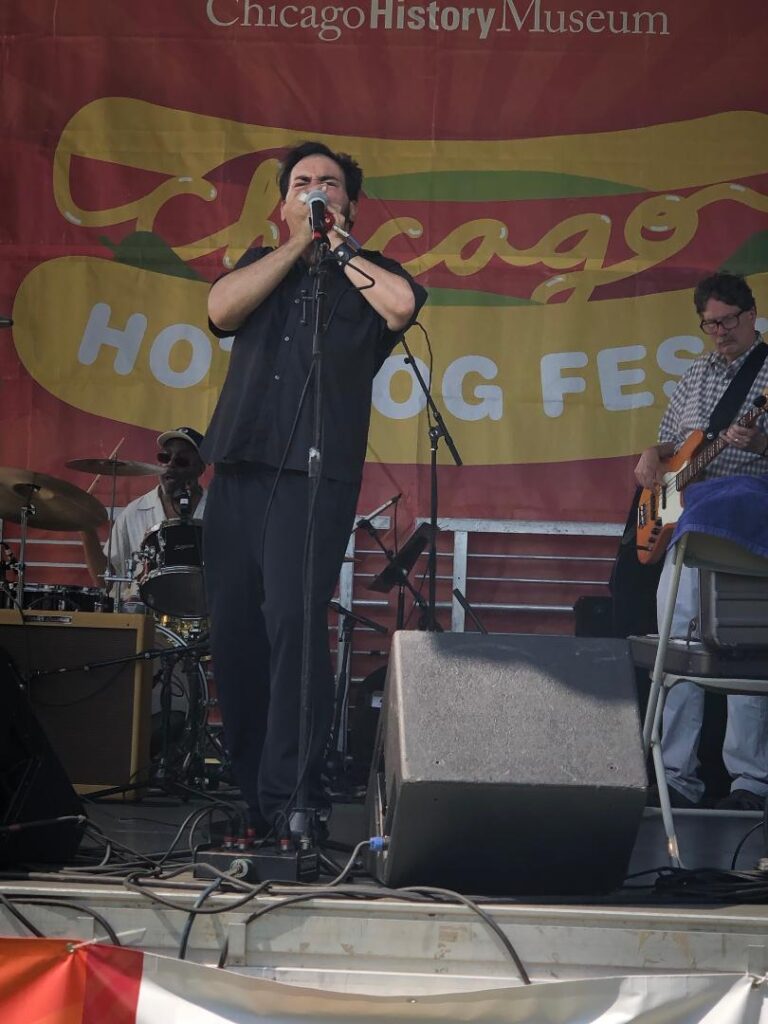 Playing at the Chicago Historical Museum Festival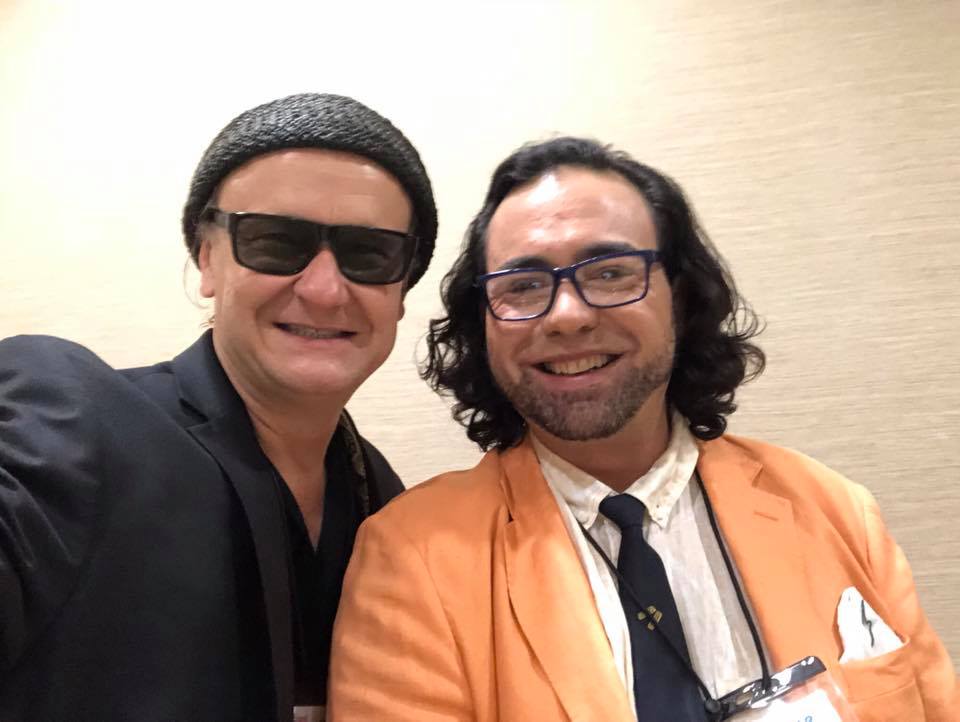 At SPAH (Society for the Preservation of Harmonica) with Joe Filisko

spah article: January, 2021

This article was originally published on the a SPAH publication, Harmonica Happenings.
The Importance of Teaching While Understanding the Foundational Elements and Core Fundamentals of Playing Traditional Blues on the Harmonica
By David Kachalon
All intermediate and advanced harmonica players should teach. One of the best ways to solidify the fundamentals in one's playing is getting some students. It will help the student and the teacher and the harmonica community, facilitating the overall acceptance of the harmonica as more of a musical instrument and not just a novelty or toy.

Knowing what one should focus on as a student and a teacher is critical. I have studied with Joe Filisko for more than a decade, and I'm authorized to teach his material. Much of what I will discuss comes directly from Joe's lips. He taught me to believe in the importance of a strong structural foundation based on very simple things played well, the magic of tongue blocking, and a new awareness of breathing.
New techniques, more complex riffs, licks and phrases, and new study pieces should not be added until the basic foundations are reasonably solid. Adding additional stress on a shaky foundation is a sure way for the structure to fall. I feel Filisko's learning materials are unmatched. You can find the most updated teaching materials, purchase study songs, and find access to Joe's recordings at Filisko.com
One of the most important aspects of teaching others to play music on the harmonica is understanding the foundational and fundamental aspects that need to be addressed in the student. Without a solid foundation and deep understanding of the fundamentals that create the distinctive sounds we have come to expect when listening to good blues music, the student (and possibly the teacher) will have no way of knowing or understanding why their playing might be lacking. By knowing what makes their harmonica playing more or less bluesy, the student can identify aspects lacking in their playing.

Focusing on "blues horsepower" as a general term that describes and encompasses the characteristic low down, deep dark blue, Chicago blues sound on the harmonica, we can begin to add these elements into our playing, facilitating greater expressiveness and the use of a multitude of sounds. Many of the sounds unavailable to pucker players are fairly easily done using the tongue block embouchure.
Let's discuss the six foundational elements essential to becoming a great blues harmonica player. If you are not focused on Blues playing, making your Blues playing bluesier, or are a fully committed clean single note Pucker player, the following might not be for you.
Chords and Chordal Effects




By using chords (holes 1, 2, and 3) in a skillful way to make the harp sound bigger, more full, create contrast, and play tasteful accompaniment, we can add much more texture and nuance to the music. This is part of the tradition of Chicago blues and is found in many of the great and well known recordings.

There are generally two ways to use chords when playing blues on the harmonica. The first is rhythmic chording characterized by its staccato and tight rhythmic discipline imitating a snare drum, a very percussive sound. Examples of rhythmic chording are the hard shuffle, ghost chording, chord bombs, hambone/clave' and tramp grooves to name a few. The second is non-rhythmic and should be thought of as padding or something akin to an organ sustaining. Laying down a continuous wall of quiet accompaniment that follows the chord changes can be very tasteful.

Examples of non-rhythmic accompaniment are the organ sustain, train whistle sustain, padding, shakes, and round rhumba chording. Listen closely to some of the classic Chicago blues harmonica recordings. You will hear the mixing of single notes and chordal sounds. The best playing incorporates these effects to create a more powerful overall sound. Playing tastefully behind other musicians when they are singing or soloing is another critical skill for any good harmonica player and part of the Chicago tradition. Chords are the easiest thing to play on the harmonica and something the harp does very well. If you can breathe you can play chords. If you can breathe with rhythm you can make music with them.


Active Blues Breath Control





Understanding the nature, extent, and focus of breath control required to play really low down blues takes most students a long time to fully comprehend. The bluesiest sounds are found inhaling on holes one through five. Because of this, we must get in the habit of fully exhaling all the air from our lungs so that we can inhale with maximum sustain and effectiveness.

Thinking of a total collapse of the air column in the lungs and a full push down to zero level of breath is what we will refer to as the "exhale push." This EP is akin to a pitcher's wind up before he throws a fastball. It is much more difficult to play low down blues without proper preparation and breath negotiation. We try to get our students to aim for a goal of 9 seconds of sustaining, both inhale and exhale. That equates to about two bars depending on speed.


Tongue Blocking and the Tongue Switch





There seems to be much confusion surrounding the TB embouchure, so it's essential to clarify and simplify it. By using the tongue blocking embouchure (blocking anywhere from two or three holes on the left side of the mouth with the tip of the tongue, while creating a small hole on the right side of the mouth to get the clean single note) we have instant access to the most amount of sounds that can be created on the harp.

By skillfully placing the tongue, and with precise timing of breath, lifting it on and off, we have access to chords, single notes, splits and octaves, dirty notes, vamps, ghost chords, tongue shakes, and more. The tongue allows for a percussive attack that can be punchy and very subtle depending on that attack. The tongue switch is done by moving the tongue to the right side of the mouth, blocking holes 2 and 3 to get the 1 hole on the left side of the mouth clean. This way we can have holes 1, 2, 3, and 4 in the mouth and play any of them clean by just moving our tongue and blocking the appropriate holes. Nearly all the great Chicago blues harp players used the tongue block embouchure to achieve the biggest sound, maximum tone, and widest dynamics.

Hooks, riffs, licks, songs, and the importance of building repertoire





The biggest missing factor in most beginner and intermediate players is the lack of material they are able to perform when called upon to do so. Saying that they like to "jam" is often a red flag. Not having any songs they can actually perform is a major issue. The person is really saying that "I'm too lazy to work out actual material and lack the responsibility to lead a band and deliver the goods." The more songs a harmonica player can pull off, the more they can consider themselves a true entertainer. Songs like Happy Birthday, Christmas songs, Americana, and folk songs are all very good to be acquainted with as a player. The more songs you have, the longer you can entertain.

There's incredible satisfaction in connecting with other people through music. Learning as many songs, riffs, licks, and study pieces as possible helps create mastery over the instrument. I'm A Man, Mannish Boy, Boogaloo, Hambone, Boogie, Box Shuffle, Tramp and Cha Cha Cha all have recognizable riffs to be acquainted with that are not that difficult. You never know when you might be called upon to sit in with a band and need to play one of these well known blues riffs or grooves.

Tasteful accompaniment playing





Blues harmonica players only spend between 5-10% of the time on stage soloing. Therefore, it is important for every harmonica player once on stage to play tasteful accompaniment. That means sometimes playing something continuously while others might take a solo or sing, and adding to the sound. Never get in the way of the other musicians by creating counter-rhythms or stepping on another performer's solo.

Playing something at a lower volume underneath the rhythm section can add another level to the sound. Either using rhythmic or non-rhythmic chordal accompaniment, we can lay down something solid that the rest of the band can fall back on and enjoy playing over. Being very careful to control our volume is the best way to make other members of the band happy and want to play with us again. Using extreme repetition and/or creating a quiet layer within the music allows for the harp player to be playing all the time while actually adding something beneficial to the overall sound.

Rhythmic accountability





Rhythm is at the core of all good music, and the notes that we choose to play are not as important as the groove. Groove is everything. If we break it we may have failed as a musician. This is why we must make best friends with our metronome. We must always use it when practicing, and must understand that it does not teach us to play in time but teaches us how to listen while playing! Listening to oneself and others when making music is one of the highest priorities when on stage or playing music with other people. If the student has a hard time staying in the pocket with the metronome, they are not listening and have divided their attention between too many things. A sure sign that what they are working on is too advanced, really demonstrating they are unable to truly listen. Moving with the metronome is highly recommended. A small twisting motion or slight 'sway' is what is required. That way we can embody the groove and concentrate on laying our music down over it. Feel the grove. Ride it and dance!
The benefit of knowing song structures, chord changes, solos, riffs, licks, and effects makes for a well-rounded player. This keeps their sound ever-evolving and never sounding repetitive…an excellent goal for all blues harmonica players. For more info on Filisko teaching materials and David's online classes and lessons check out:

DavidKachalon davidkachalon.com
College of Dupage cod.edu/academics/continuing-education/adult-enrichment
Harper College harpercollege.edu
Tunelark.com online music school www.tunelark.com